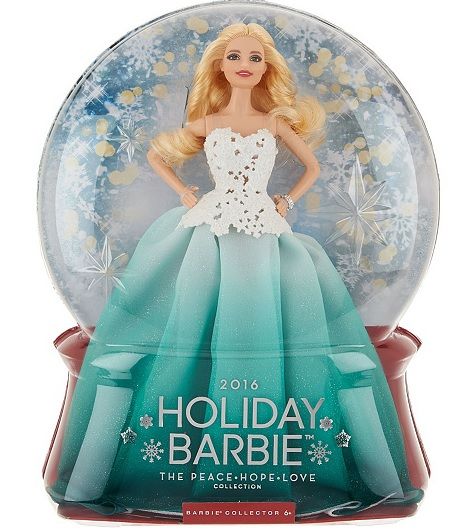 Wow, I'm not shocked at the design (as we all kind of expected these dresses) but the box is absolutely beautiful that she comes in...
That being said, it's not a BOX at all! It's a beautiful snow globe look! The first of the series to be put in a box like this needs recognition!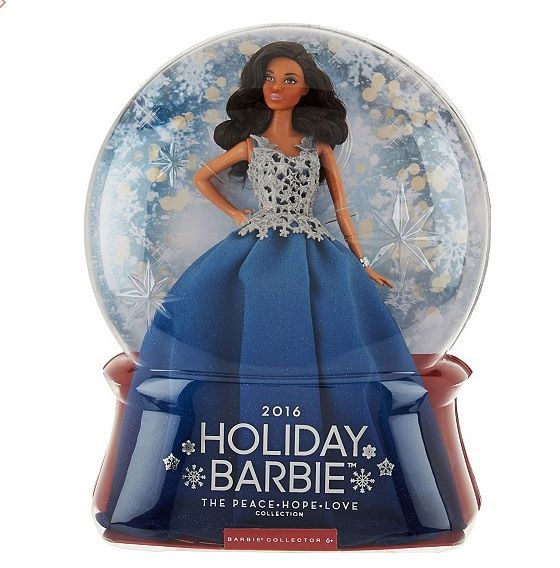 I have to say, I'm in love with the whole 2016 Holiday Barbie, the new name, "The Holiday Keepsake Collector Barbie" the design of her dresses, the colors and the box design, all beautiful and stunning! The perfect gift any little one who's in love with the Barbie collection would enjoy!
She stands out in the series in all directions and I'm excited to be putting in an order for all three designs!
I've seen they are available at Target for $39.99 so far, and I'm sure they'll be coming to K-Mart and Wal-Mart as well as other stores soon!
The special addition is being labelled (according to Target's website) as the 'Latina' design, and of coarse the African America and Blonde version are all available as well.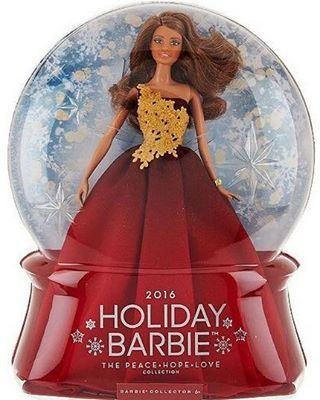 I really just can't get over the box, I'm sorry, Snow Globe, design! I'm excited to see what next year's design will hold because this 2016 design is a wonderful treat to behold!
If you have any questions, always feel free to ask here, have a great day everyone and enoy this years Holiday Barbie!