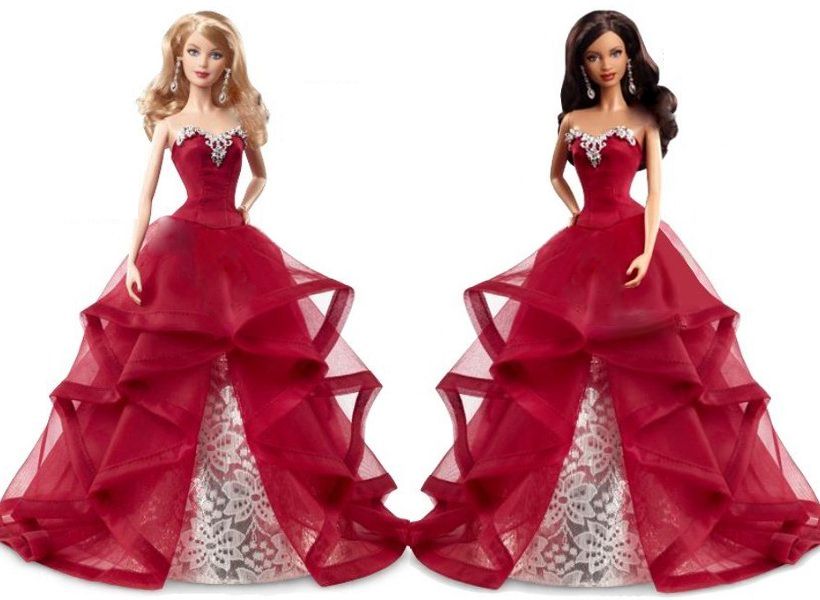 As we near the end of July, I can't help but wonder where is the 2015 Holiday Barbie...
Yes it is July and we still have just a little over 5 months before Christmas, BUT Mattel has been known to release the Holiday Barbies starting way back in July..
I'll personally be surprised if the 2015 Holiday Barbie is found on the shelves starting in August or even September, but it won't be without realization...
Many are upset as our Black Friday gets pushed back into the Thursday and Wednesday of that same week... that being said, this late release of the 2015 Holiday Barbie may in fact be due to Mattel trying to go back to the old ways of releasing their items within the Holiday season, instead of trying to beat the heat of the bustling world of sales that seems to revolve around Wal-Mart.
The big dominant co-operation has been pushing the envelope for years, and now Easter is being put on the shelves as soon as the next day after Valentine's, and Christmas is being set up before Halloween even arrives! While they're trying to get sales and encouraging buying ahead of time instead of last minute, we all stare and grumble because we're trying to focus on the Holiday around the corner, not the one 5 months away.
So although we may be disappointed as July moves on with no 2015 Holiday Barbie on the shelves, there is a brighter side to it. The later the release, the fewer dolls that WILL be released, and with that can come rising demand prices from collectors after the year comes and goes!
So keep your eyes peeled for that red and white dress but don't be frustrated if you don't see it right away, it just means a higher value for your doll in the end!