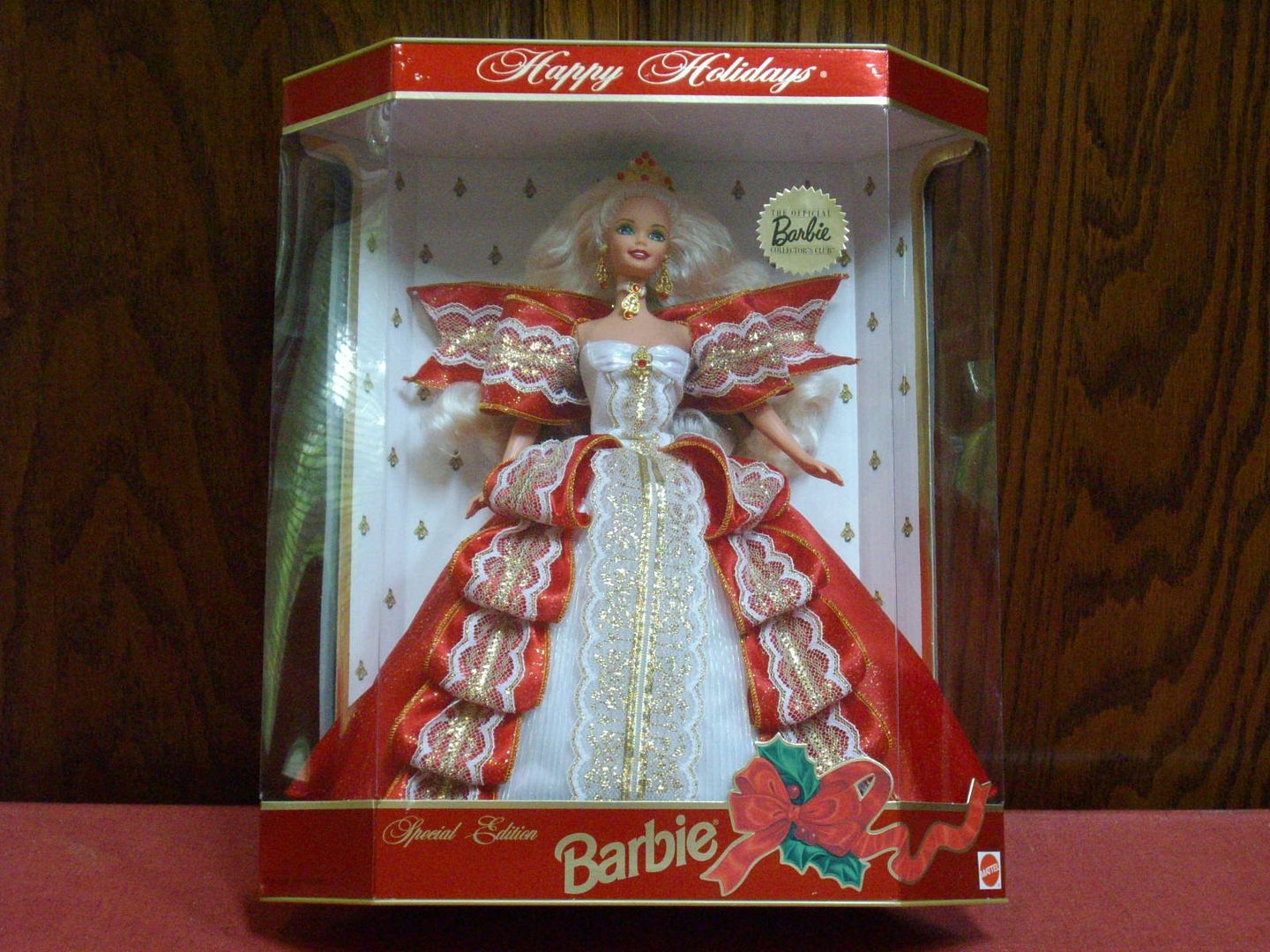 This 1997 Blonde Holiday Barbie is one I've been watching for a long long time...
This Barbie was only released to 'Barbie Club Members' around the time of the Holidays... meaning, unless you paid the fee to join the Barbie Collector Club, you couldn't have this Barbie (unless you bought it from another member, but they would have jacked up the price!).
The only prices I could find for this Barbie were between $100 to $150... however, patience is a great virtue and after months and months of watching, I finally found one for only a fraction of the price!
I am very excited to add this Barbie to my daughter's collection and again, this is a picture of the Barbie was won at auction so I will still have to do my own inspection when it arrives but I'm confident that this Barbie will be in great shape!
Very excited to cross this one off our collection list!!
I'll be posting updates about the inspection of all 3 of our latest Holiday Barbies Barbies!