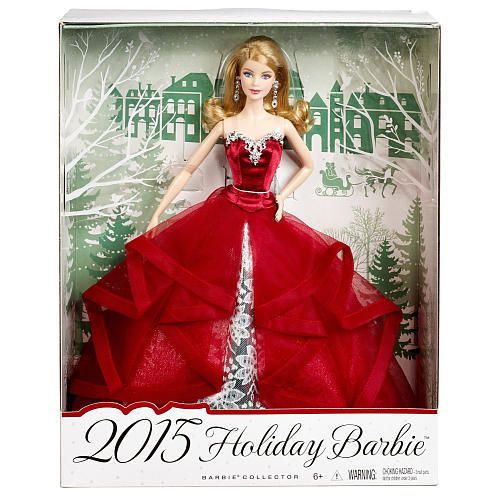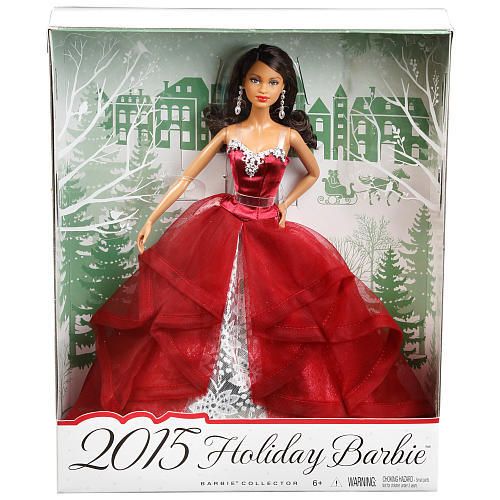 Finally, the day has arrived where the 2015 Holiday Barbies are on the market and available to everyone - everywhere!!
And I have to say, I'm LOVING this new box design!
Every year Matell tries to push their line a little bit farther, but it looks like this year, they've taken the time to revamp their whole image to a classy clean look!
From the beautiful green Christmas look in the background of the box, to the sleek white box itself - it's perfect down to the last detail!
Also, those looking for that 'special' doll in the line, need not look any further - K-Mart is once again the holder of the specialized exclusive AUBURN doll!!
No word yet if Wal-Mart will be holding exclusive 2015 Holiday Barbies with the special ornaments that they have been carrying the last few years, but time will tell as we get closer to Christmas!
So grab yours now, I've already seen many reviews from collectors who are looking to get their hands on this new and improved Holiday Barbie for the 2015 Holiday Season!
I'll be updating the list here shortly and you can bet I'll be looking to grab this doll myself for my daughter's collection! What a treat this year has brought!