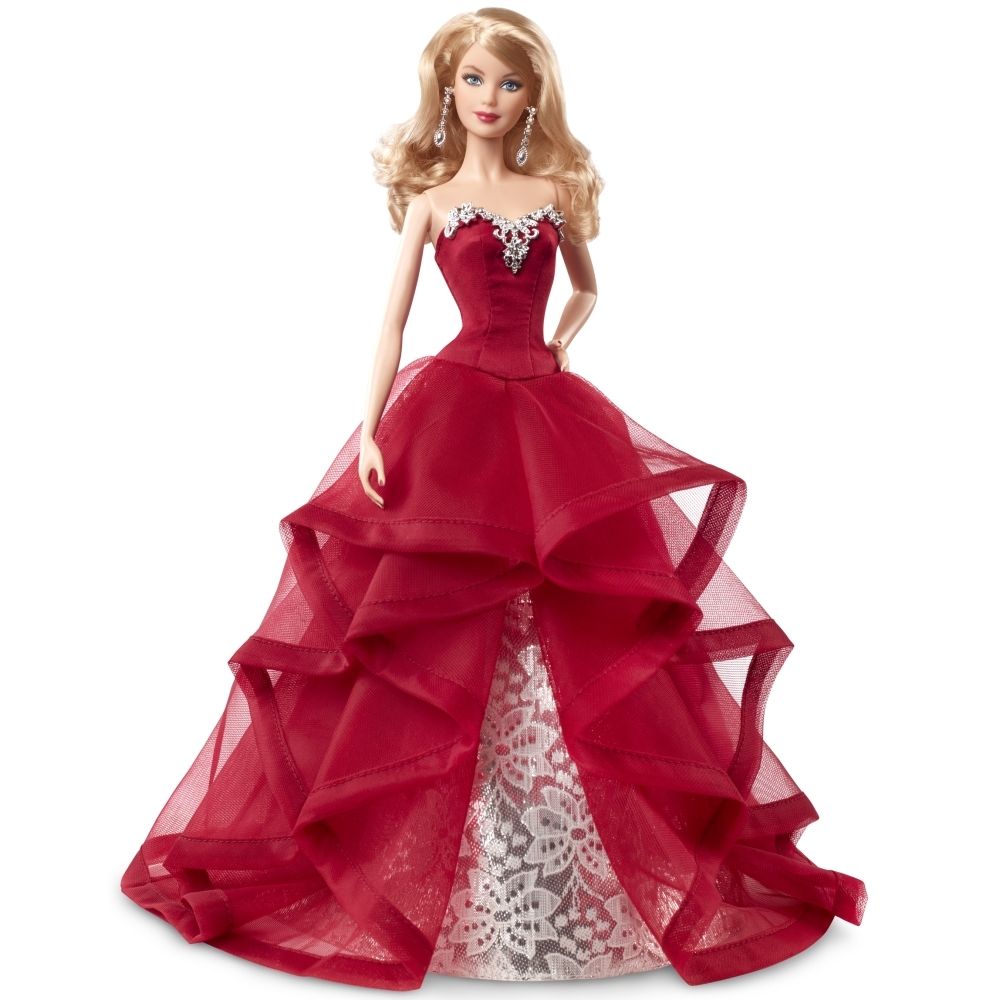 We're well into October and still no change in Wal-Mart's line up.

There's still a little over 2 months to go before Christmas Day so they may add an exclusive by then but so far just the Caucasian Blonde and African American we all know and love with their beautiful garnet dresses are lining the shelves!

I'm actually hoping for a Black Friday surprise - or in Wal-Mart's case - Brown Thursday as they tend to start their 'Black Fridays' just late Thursday nights.

If, by the end of the year, we're just left with the K-Mart Brunette exclusive, then we always have 2016 to look

forward

to!!

Now that the 2015 Holiday Barbie is out I'm already trying to imagine what Matell will come up with next year! As this is the 27th anniversary for the series, next year will be the 28th... and in two short years - 2018 - it'll be the 30th anniversary for the Happy Holiday series! They always come out with a bang on their big anniversary dates too and I can't wait to see what they have in store for us then!

In 2008, they released the beautiful silver Holiday Barbie, and in 1998 they released the stylish velvet black dress Holiday Barbie. Both elegant and one of a kind, just like the first 1988 Holiday Barbie, no exclusives for their years. I'm personally hoping for a Gold look for 2018. I know they like to accent the dresses with a little gold here and there and focus a lot on the reds and greens, but why not try the opposite instead? Make Gold the primary color and accent it with a beautiful red lining?

Only time will tell!! In the meantime keep checking for those sales!! K-Mart likes to do their 'buy one get one for a penny!' and I personally jump at those sales to get the exclusive and primary dolls for the price of 1!

Happy Holidays everyone - and happy hunting for those, like me, looking to gather the whole series!