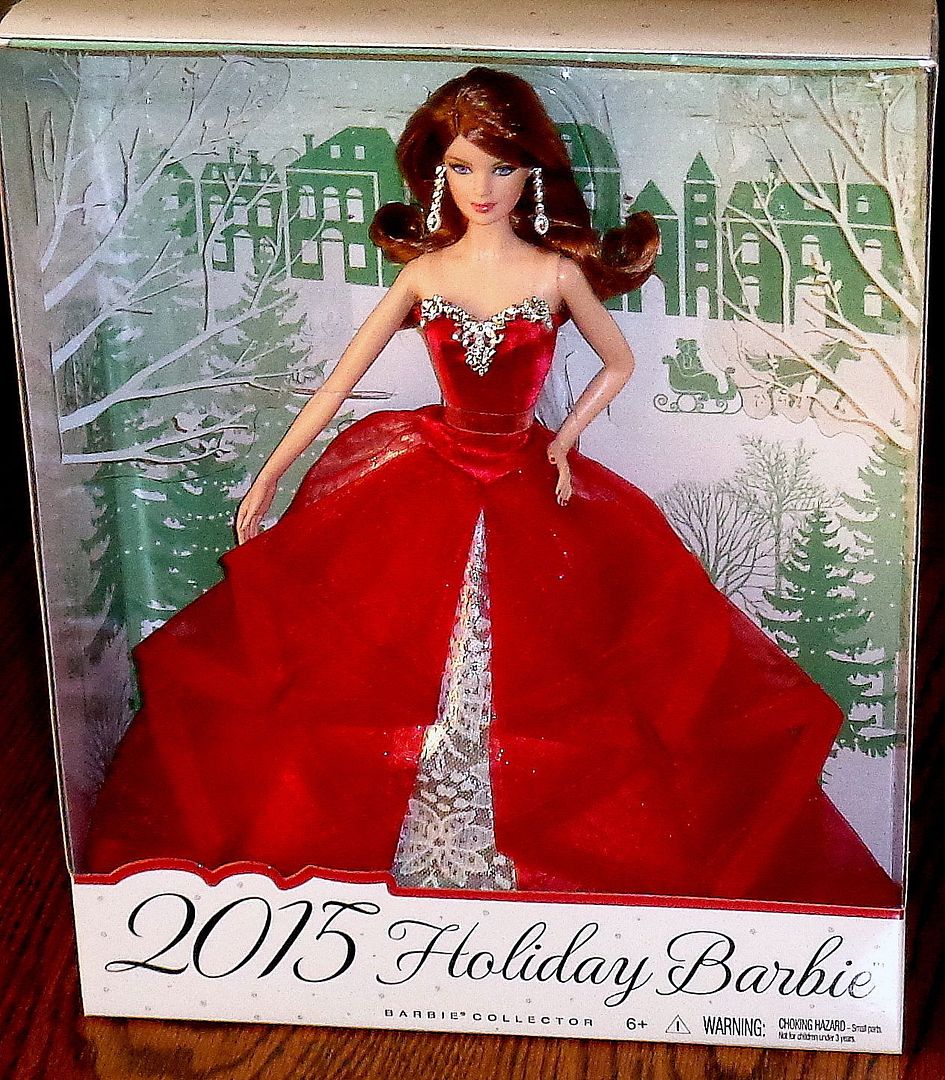 Once again it's that time of year, where everything dies down as far as prices....

Most of you probably already notice that this happens, not only in the Barbie world, but everywhere....

After Christmas, the stores care concerned about one thing - getting rid of their stock as FAST AS POSSIBLE to make room for the new upcoming Holidays, like Valentine's Day and Easter... So it's DEALS DEALS DEALS everywhere.

This is a great chance to look for those 2015 Holiday Barbies on Sale at K-Mart, Target and Wal-Mart, they are literally trying to GIVE these Barbies away so check their clearance areas if you're still searching for your collectible!

If you're unsuccessful in finding your 2015 Holiday Barbie, there's always places like eBay, but be warned, this is the time of year where people ARE looking for them, and depending on how well they sold in the store, how many are available now, you may find a fantastic deal OR you may end up finding out that they're twice as much as what they were in the store when they were first released...

So far, as of today (February 7th 2016) The regular Barbies are going between $20 - $30 on eBay from what I've been able to see, the Auburn/Brunette (They label her as Brunette but her hair sure does seem to have a red tint to it don't you think?) is running between $50 - $60... and that's WITHOUT the extra added shipping cost which almost every seller charges.


So keep your eyes open for those deals, especially the Auburn/

Brunette

K-Mart Exclusive!

I was expecting Wal-Mart to carry their own exclusive but it didn't happen this year, so 2015 ends with a short and sweet 3 versions of the 2015 Holiday Barbie!!

Happy Shopping everyone!!