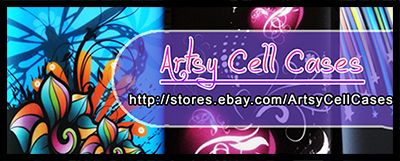 In earlier blogs, I explained how to control your spending when it comes to investing in a collection. Now I'm going to share with you what I do to
help fund my daughter's Holiday Barbie Collection
.
When I first purchased the 1988 Holiday Barbie, I did not pay for it using one of my checks. I paid for it using the funds I'd received from selling my own home items.
Most of these items included old and new clothes that had been in storage, others included purses or shoes that had never been worn or used. It is true that, 'One man's trash is another man's treasure'! Something that you might find useless may be just what another person is looking for! A perfect example is the Holiday Barbies that you're buying! Most of these sellers are selling these Barbies that they've been keeping in their attic for years and years and now they find it's just taking up space and they just want someone to take it off their hands and you are that person!
There are many websites out there that offer you the chance to sell your items, but the one that's at the top is and always has been, eBay!
It can be very nerve-racking at first when you start to try and wrap your head around everything eBay wants you to do in order to sell an item, but I'm here to tell you it's must easier then it sounds!
First off, and most importantly, eBay allows you to list up to 50 items for FREE at any cost you want! Almost a decade earlier, if you wanted to sell and item, eBay would let you at no cost, but only if you started the listing at $0.01. Some items this was great for, such as very popular items like a cell phone because you'd get instant publicity to your listing and end up with a lot of money... but if you had something that wasn't worth much at all or was an odd item that not many people knew about, you could possibly find yourself PAYING to get rid of it in the end!
With the new rules allowing any price with the listing, it makes it much easier to decide your own price, just like a personal garage sale!
Now I'm going to let you in on a secret about selling eBay, it's all about the
'FREE Shipping'
!
Now you might say, "Why would I list something with Free Shipping that might cost ME over $15 to ship! Won't I lose money?" The answer is Yes, if you do it the WRONG way. This is the big secret about ALL eBay sellers that use Free Shipping... they ADD that shipping into the MAIN cost! So, for example, you find a shirt for $10 with Free Shipping attached... what that means is that shirt is
REALLY
being sold for about $7 and you're paying the extra $3 for it to be shipped!
Why do sellers add the shipping cost into the main price? Simple!
It gets buyers!
Think about it, if you were buying something on eBay, who would you buy it from? Someone that says they want you to pay $15 for the item and $10 for the shipping costs, or someone who's offering you the same item for $25 and FREE Shipping. Face it, you're going to pick the guy with the word FREE next to it. It's simple to figure out the end cost, you don't have to worry about any back-end fees (because eBay does charge a final value fee on the item you sell AND the shipping cost!) and people just like getting 'Free' anything because it's Free!
Since I started selling on eBay to help fund my daughter's cost, I've made enough to order all the Holiday Barbies I have for her today! But I too knew that one day my basement junk was going to run out, so I had to look for an alternative... and developed a new niche that has become very successful!
Many years ago, I worked for one of the biggest cell phone companies. I learned a lot there, and more importantly, how the real world of cell phones work. Cell phones today differ greatly from what they once were. Everyone remembers those dinosaur and candy bar phones.. the ones that were impossible to break? Well now there are new, thin, fragile phones that are worth as much as a laptop computer! Cell phone cases are desperately needed now more then ever to keep phones intact and to keep you from buying another one that might cost you your entire pay check! That case can be the difference between the life and death of your phone! That being said, it can cost you almost $100 to get, what most people think is, the best case on the market. What most people don't know though is those
Lifeproof cases, are NOT lifeproof.
On top of that, cases like LifeProof, make the phone almost impossible to use! They're bulky, almost impossible to take off without damaging the phone once they're on, and have even been known to block the signal at times (same goes for the Otterboxes!)...
Having all this in mind, I began to sell
Artsy Cell Phone Cases
. These cases, made of a silicon rubber, are just as protective as any other case, including the expensive ones, on the market with one more thing in mind, YOU. You need to USE your phone on top of protecting it, otherwise, why do you have it? This is what I had in mind when I went out looking for the most beautiful, protective and useful cell phone cases I could find at the lowest price.
These cases are now what fund my daughter's Holiday Barbie Collection. It has become so successful, I've even been able to open an eBay store! I new, based on my own knowledge, that I would have some sales, but I never though they would rise to what they are now! I've even opened up another Blog here on Blogger to announce when cases are restocked or new designs come in, or when I get a new type of phone case!
The feedback has been amazing and the goal to obtain every Holiday Barbie and Happy Holiday's Barbie for my daughter's collection has never been more in reach then it is now!
If you're in need of a cell phone case, please visit my eBay store and have a look at what I have available! And remember, these cases are being sold in order to further my daughter's collection and ultimately, put her through college!
I ship EVERYWHERE
so you could be in Japan and I'll still send you case! In fact, international sales are my favorites as I love the thought of sending my cases over the ocean or across the borders to places I could only dream of going one day. My daughter also enjoys hearing of the different countries and cities these cell phone cases travel to, it's like we are traveling there ourselves!
So please, at least have a look, there are plenty to choose from and I'll even be adding
HTC One cases this coming week,
(and hopefully many more in the future as well!) If you have a phone that I don't have a case for, list what your phone is here in the comments! It might just be the next phone that I go looking for cases for next!
Here's a link directly to my eBay store:
http://stores.ebay.com/ArtsyCellCases
and you can also click the banner at the top of this post and go straight there!
Thanks for at least taking the time to view them!
You can do what I did right here too! Just find what you're good at and take it and make it work for you! If you're an hands on person and like to create things, then do it! Work out a plan and then sell your artwork on Etsy (the perfect sale website for handcrafted items!) If you have an eye for a bargin, you could always go out and shop and then resell your bargains online at their true full value! There just so much you can do and everyone is great at something, so take what you're good at and turn it into your financial support for your own collection!