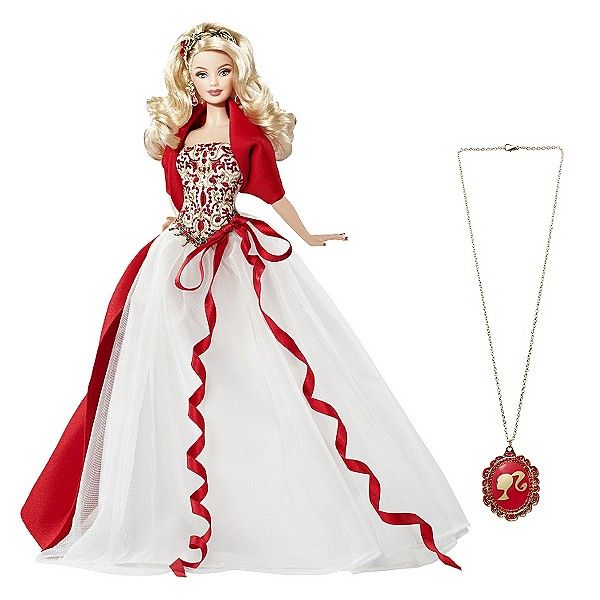 After much patience, I finally was able to locate another 2010 Blonde Holiday Barbie with the Exclusive Necklace.
After the previous los
s
, it was very difficult to locate this Barbie, but it was necessary for the collection.
As odd at is seems, these Barbies, the ones with the necklace included, are the rarest Barbies to find.
Most have been opened and are used because of this included necklace. My own daughter has a hard time not looking at it and talking about 'wearing' the necklace one day. Thankfully though, she knows better then to try and open the box, but I'll be on the hunt later on for this necklace outside the box, much like I'm searching for other Barbies who are not in their original box but come with all their accessories (including their stand) to be put on display in front of their 'boxed' counterparts.
Acquiring all the unboxed Barbies and accessories removes the temptation to open the ones in the box.