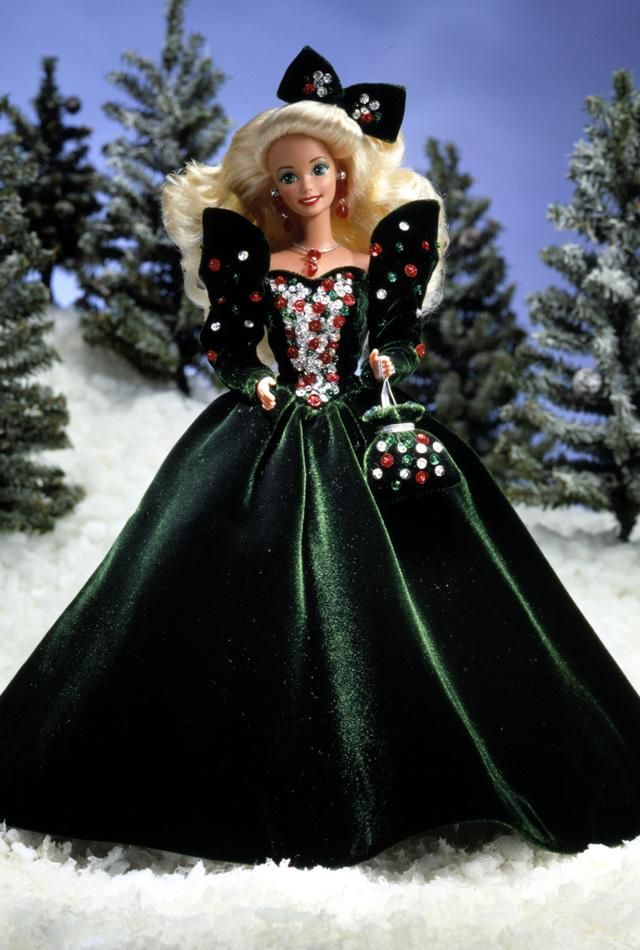 This one we are being given as more of a gift due to some damage done to another Barbie we received. At first I was disappointed about the damaged Barbie, but after examining the box, it was obvious it wasn't the seller's fault, it was the shipping service. Someone must have decided to use the box as a seat, or a stepping stool, either way, it got crushed.
It's still salvable however and after speaking with the seller, they have offered to just send us the 1991 Holiday Barbie they have, Mint in her box like all the others for no additional cost.
I call that a win-win! (as I was afraid it was going to be a lose-lose because sending it back would have cost me more out of pocket!)
This means my daughter only needs the 1999 (The 1999 Millennium Princess
)
and she will have the full collection ( at least one from each year) of the 90s!
This is a big accomplishment!
Now our main focus will be retrieving the 1999 and at least one of each year for the 2000's era! My daughter's room is becoming full of shelves of beautiful Holiday Barbies and it's quite exciting to watch her collection grow!