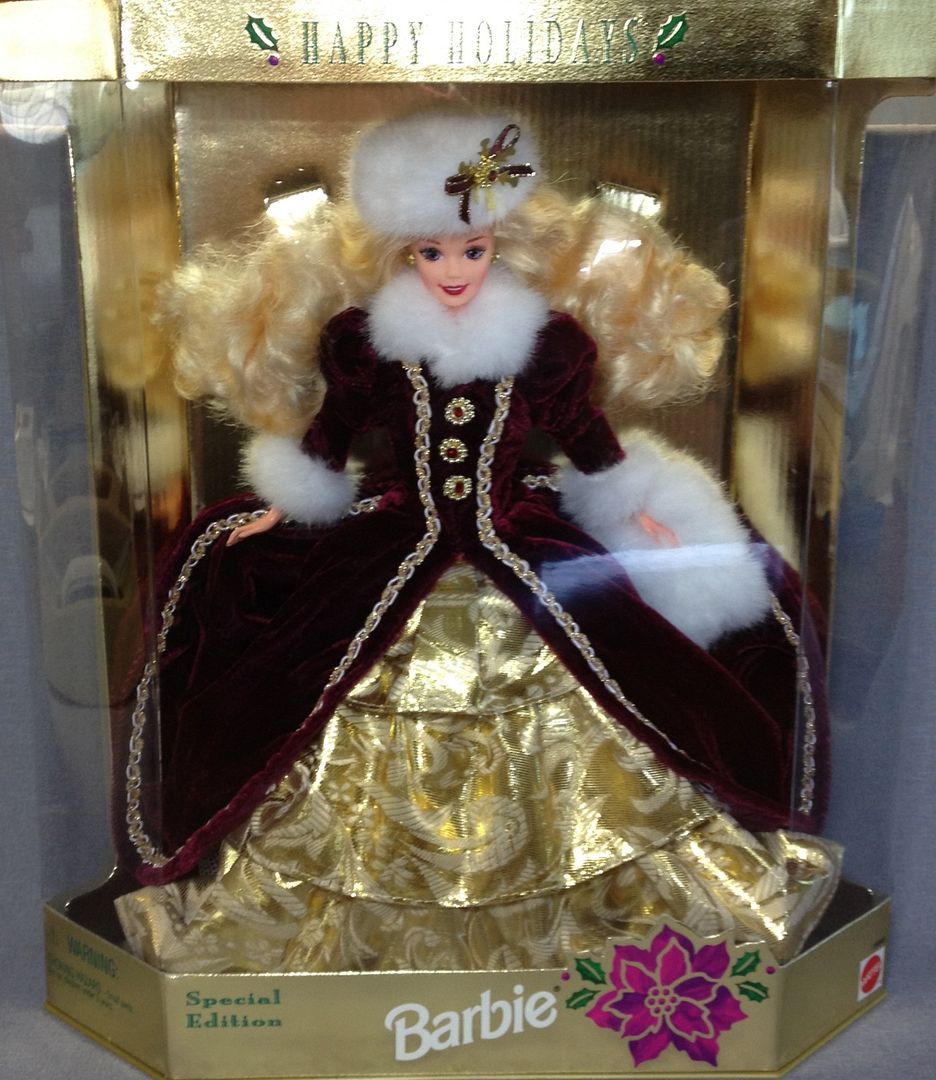 Aside from the newest 2000 releases, I find this one to be one of the most beautiful in the collection. That being said, it's actually one of the cheapest and easiest to find as well.
I've come to the conclusion that the reason this might have happened was due to the supply and demand that year. Holiday Barbies were becoming increasing popular, and it's no wonder that parents and collectors alike were purchasing them off the shelves as a beautiful Christmas gift for their children, however the way Holiday Barbies work is just that. They will continue to make them as they are demanded until the Holiday season ends. This means, there are thousands of them, probably 10s of thousands are out there of this particular one because of how gorgeous she is and everyone knows the more that are made, the lesser the value.
So to conclude, I can see this one's beautiful looks being its ultimate downfall in the marketplace. However, she is still a necessary addition to the collection, because without her, it wouldn't be complete. So I'm happy to pay out an extra $5 to add her to my daughter's collection!