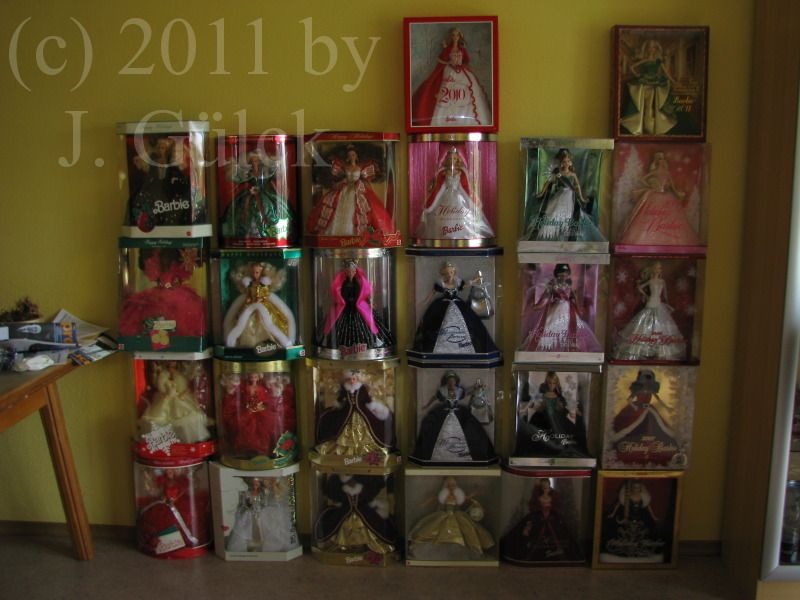 This is a very simple collection, but it's worth a lot of money if you collect them all.
Barbie does make some VERY expensive barbie dolls, the initial price to purchase one from Matell starting around $500, but there are also others where the price is next to nothing, so how did I decide that I wanted the 'Holiday' Barbies? Simple, they only come out with one every year.
This is what makes it the ideal collection! Where others will collect all things 'corvette' or all things 'Harry Potter', I chose something that is done once only one time a year. Another thing that most people don't know about the Holiday Barbie is, it started in 1988. That means it only has about 2 decades worth of Holiday Barbies, making it a lot easier to collect them all and then keep collecting every year on forward.
If you decide to collect Barbies, starting with the first one ever made, you'll find yourself in a house FULL of Barbies with barely enough room to move. While this might sound cool, it could be a headache to create a checklist and extremely frustrating with Barbie releasing new Barbies almost every day.
If you're still considering starting a Barbie collection on your own aside from Holiday Barbies, consider looking up Barbies under the Pink, Black, Gold or even Platinum label.
You need to have a basic focus of what you want to collect and, more importantly, a collection check list such as the one I've listed here in my blogs.
Being organized is the best thing for any collection. If you know what you're looking for, and you create a goal for yourself on what you want to collect, you'll enjoy yourself a lot more in your collecting.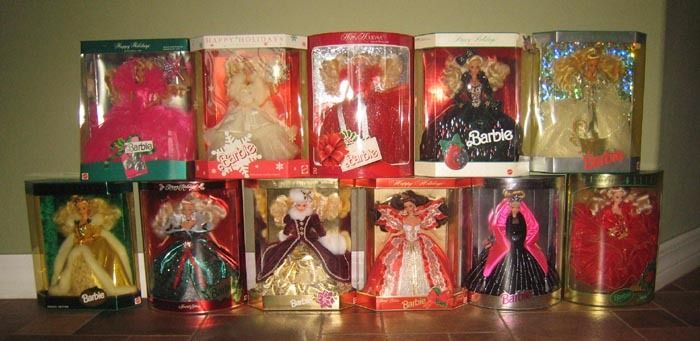 Also, once again, remember to collect your Barbies individually, NEVER buy someone else's collection. People selling their entire collection eBay jack up the price way too much and unless you're up close and personal to the entire collection, it's not worth the buy.
In the end, when you sell your collection (if that's what you choose to do) you're going to want to do it at a real auction house, not eBay. In a real auction house, you'll find true fans whom you know will take care of your collection that you'd spent part of your life collecting for your child, and these people will be willing to pay anything to carry on that collection. People online who are selling them are only looking to make a quick buck off you with inflated prices, that's it.
All in all, as stated in previous blogs, one Barbie of each year (fulfilling the 1988 to 2012) can earn you between $10,000 to $15,000! A good starting amount of money for children going to college!
Now we move onto my personal collection!