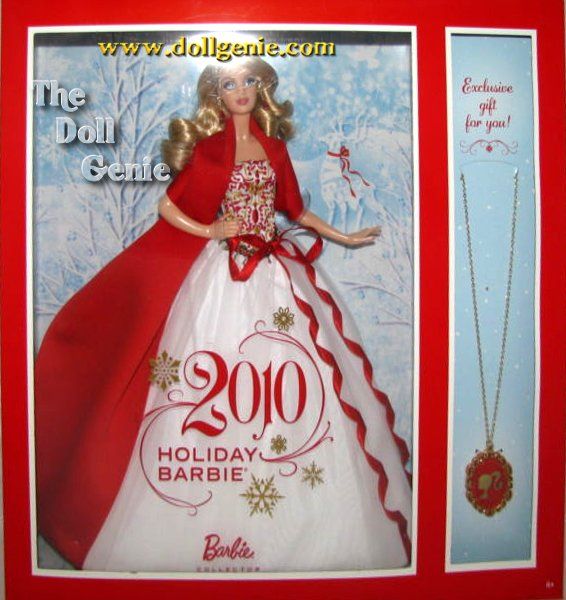 This was a

great disappointment...
While looking for a 2010 Blonde Holiday Barbie, I discovered one with the necklace included... The person selling the item however wanted to be paid within 24 hours of the purchase...
The sale was about to end within the hour so it was now or never so I jumped at the chance to buy it. The problem was, I wouldn't receive the money from my buyers until Monday... which with it being Friday, meant the seller would have to wait until 3 days to receive his payment...
Most sellers will wait a few days for people to gather themselves, realize they've won their auction, etc etc.. but this one was stubborn and wanted his money now or he wouldn't give it... Although I was highly disgusted by his attitude and impatience regarding the payment, I didn't have much choice in the matter...
If I really wanted to be mean, I could have written bad feedback towards him or made him drag out the case to cancel the transaction until I received the money, paid him, then gotten into that big arguement... but I decided, it wasn't worth it...
Again the thought came to mind, 'It's not the ONLY one in the world, there will be more...' So I took in a deep breath and took my loss and cancelled the overall transaction... It was only time I had lost... I was hoping he'd relist the item later on, giving me enough time to gather my money, but he relisted it shortly after it closed and like I expected, it was bought up quick. Big sad face to that Barbie, but I'll just have to keep a look out for it later on!