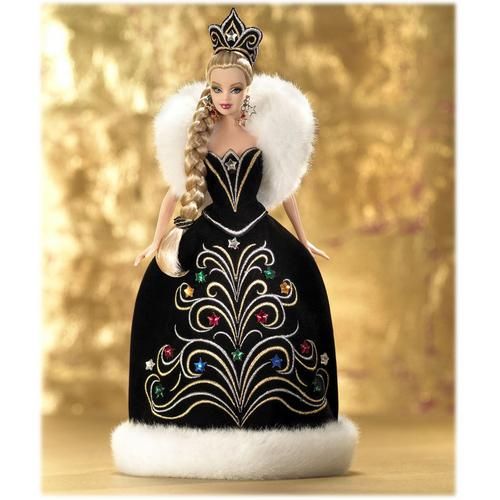 I placed a few bids last night in a few Holiday Barbies I found, however I got a nice surprise this morning!
Most times whenever I place bids, I'm outbid later, no question. Mostly it's due to me being 'cheap', I'm not willing to go into an auction war with someone so I take the losses as they happen... However with this one, no one else placed a bid to my surprise and I walked away with it for very little!!
One of the things about eBay is you have to know where to list your items. If you list it wrong, barely anyone's going to see it, therefore, there's less likely chance anyone's going to buy it. This is actually a good thing for buyers, like me, looking to pick it up for cheap though!
This particular Barbie goes for around $60 to $100 right now (if you look at any other auction you'll see it being let go for no less then $45) but I picked it up for next to nothing! (shipping being only $3 on top of it! pfft, nice!)
She looks in great shape but we'll see when she arrives and we can add her to my daughter's collection!