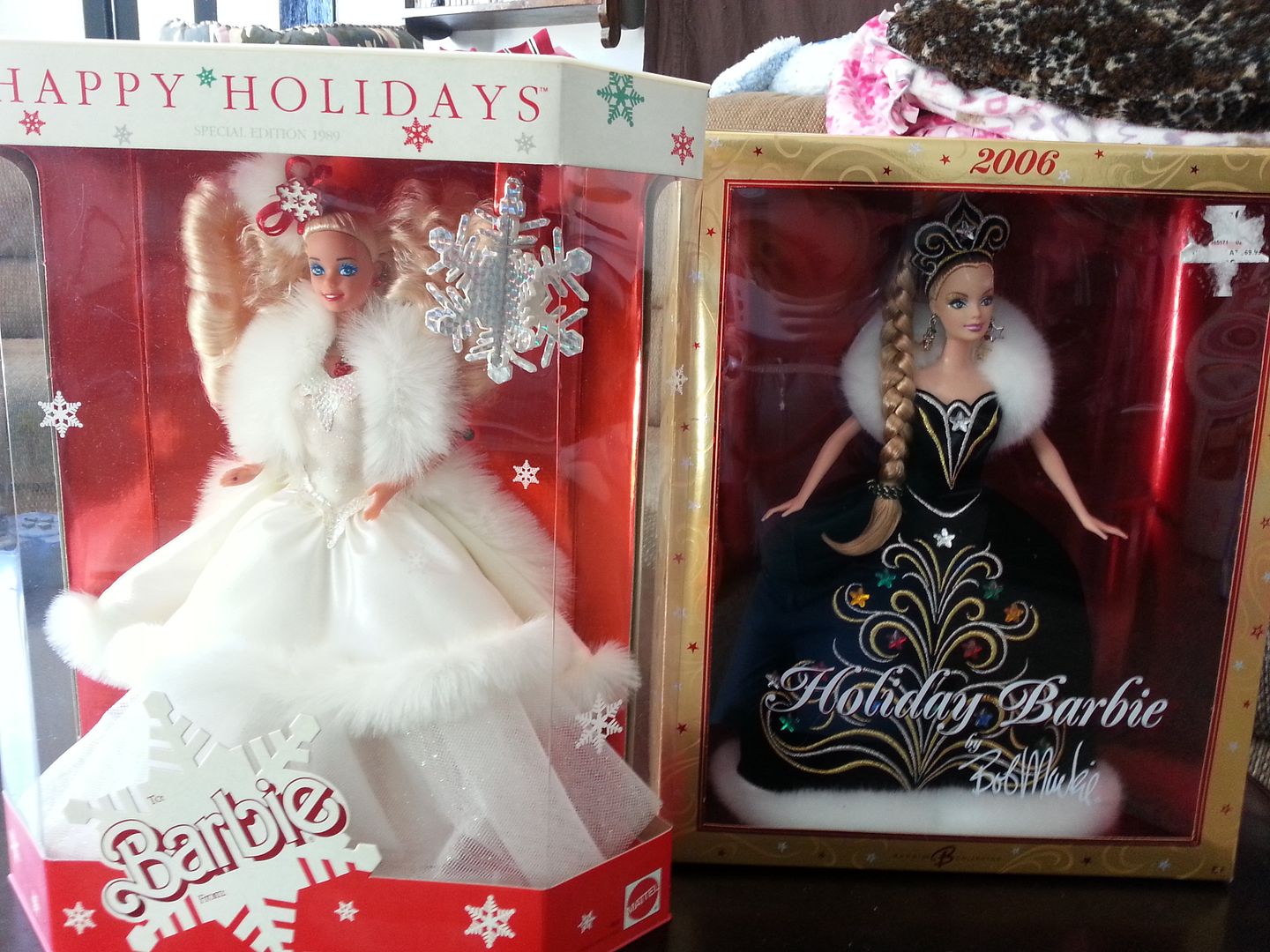 After a much anticipated wait, I received both the 1989 & 2006 Holiday Barbies this afternoon!
I was very excited to get them, and both sellers shipped them with much love and care. Needless to say, both arrived in better shape then I could have ever expected! The seller of the 1989 Holiday Barbie was even kind enough to wrap the barbie in a towel along with a lot of padding.
I'll admit, I was a bit nervous about receiving these two as the saying goes, "You get what you pay for." but I feel like my daughter hit the jackpot! This is an actual picture of the Barbies we received. As you can see, there's not a scratch on them, the plastic is crystal clear, it looks like I bought them right off the shelf today, but one is over 2 decades old and the other is now 7 years old but they look brand new!
They're both beautiful and we've put up the new shelves in my daughter's room to hold them and keep them safe for many years to come. I'm very excited for my daughter and couldn't have asked for better condition! This is very exciting!
We're awaiting a handful more but the shelves are prepared to hold them when they arrive! Probably will receive some tomorrow as well so looking forward to that!