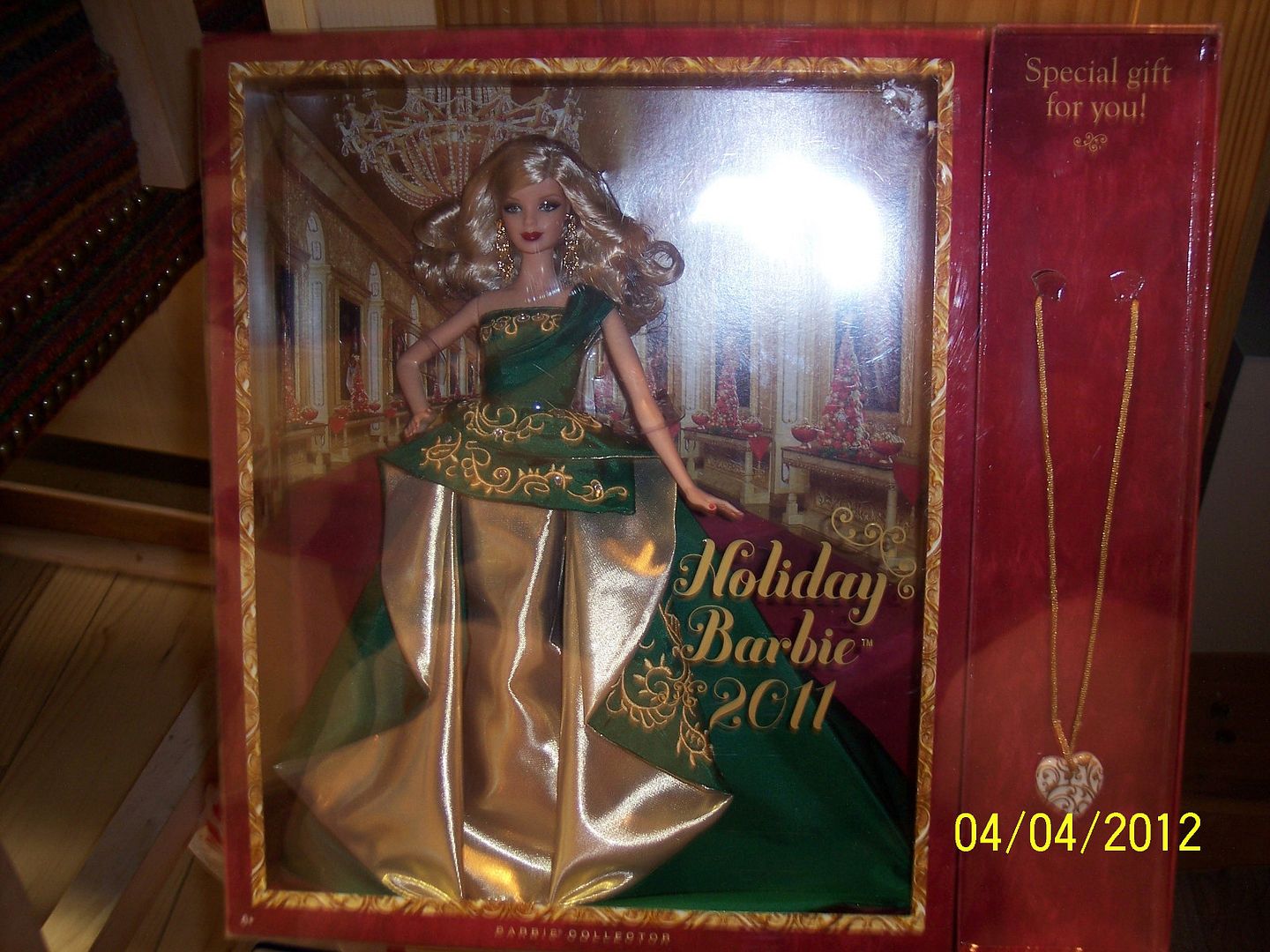 Just like the 2010 Holiday Barbie, the 2011 one can be found with an exclusive necklace!!
The African American verisons tend to be a lot easier to locate but the Blonde Caucasians are a lot harder.
Luckily I was able to find one and for a low price!
This all goes back to being patience... It saves you a lot of money when you are and you feel a lot more satisfied with your new addition to your collection!
This seller isn't a powerseller, but has had great feedback, especially on shipping speed so I'm looking forward to receiving this one by possibly Monday or Tuesday (If he sends it out by tomorrow) and then of course completing a thorough inspection of it when it arrives!
In the meantime, we'll be putting up my daughter's new shelf that we purchased this afternoon so we're prepared to receive her and then put her up for everyone to see and admire with the others!