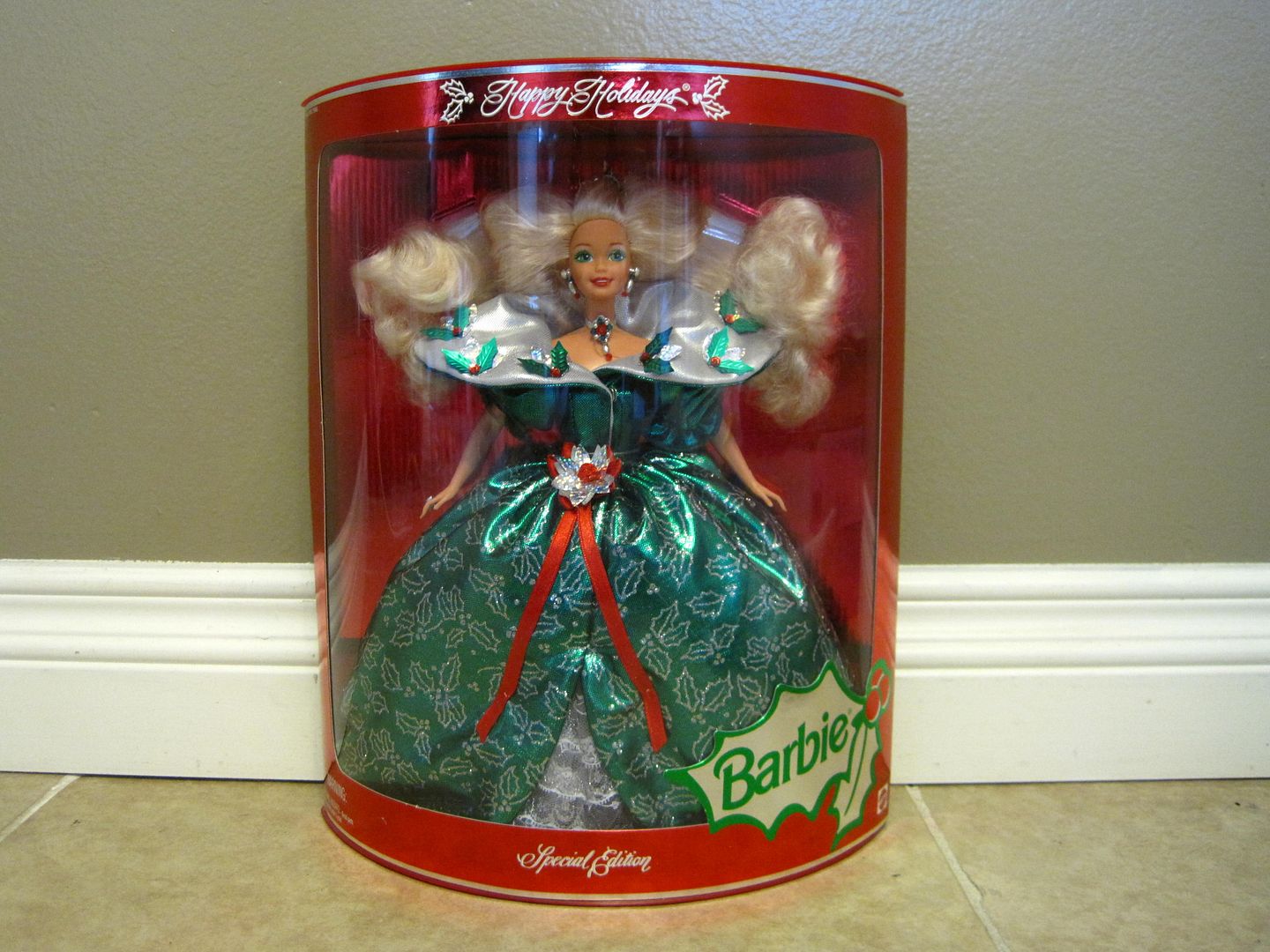 After purchasing the 1990 Holiday Barbie from this seller, I decided to see what else he had... maybe he came across more then one!!
As I suspected, he did! a 1995 Happy Holiday's Barbie, again, perfect in the box and bought from another EState sale with a make an offer! I posted the same price as the 90, $13 total between shipping and the price and he took it within 20 minutes of me posting it!
I ended up getting both at my door the same day and they were in mint condition! These two are the best deals I've gotten so far in this collection! Couldn't have asked for anything better! The 1995 even came with her exclusive rebate form and certificate of authenticity still sealed in it's photo envelope!
These made great additions to my daughter's collection and then... caused me to realize I needed to purchase another shelf for my daughter! Haha. I can see her room being lined with all her Barbies quite quickly in her future!